The modified shallow water model is a simplified model for cumulus convection , with the aim of providing a computationally inexpensive, but physically plausible, environment for developing methods for convective-scale data assimilation. This model is part of a hierarchy of models, where a stochastic toy model (mentioned below) already exists and is the first in a series of models. The modified shallow water model is an intermediate model. An idealised convection resolving model (COSMO KENDA) is the last step of the hierarchy.
Key processes, including gravity waves, conditional instability and precipitation formation, are represented, and parameter values are chosen to reproduce the most important space and time scales of cumulus clouds. The model is able to reproduce the classic life cycle of an isolated convective storm. When provided with a low amplitude noise source to trigger convection, the model produces a statistically steady state with cloud size and cloud spacing distributions similar to those found in radiative-convective equilibrium simulations using a cloud resolving model.
The model features prognostic variables for wind and rain that can be used to compute synthetic observations for data assimilation experiments. These observation can mimic radar and radial wind observations. An LETKF is used for the data assimilation experiments with this model.
Model paper in Meteorologische Zeitschrift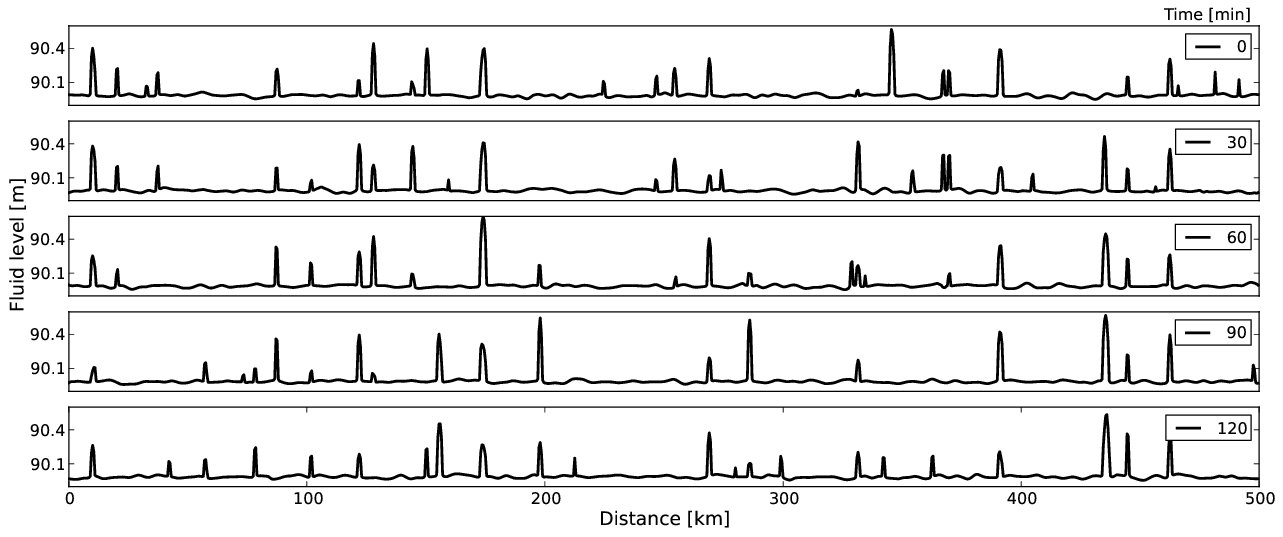 Typical evolution of the cloud eld in the whole model domain.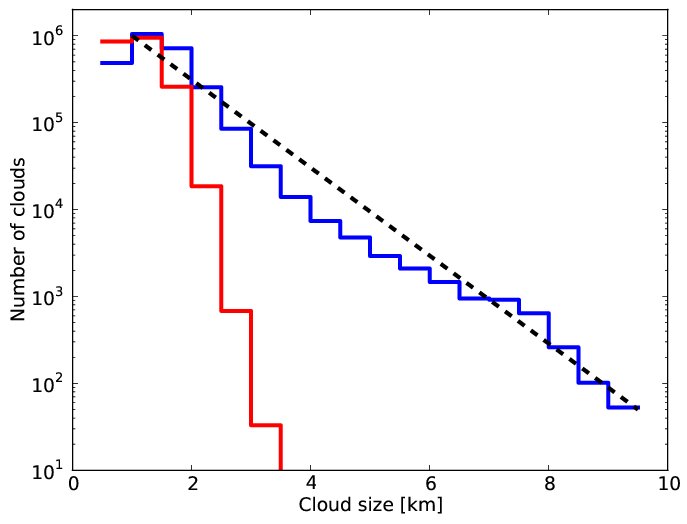 Logarithmic cloud size distribution for all clouds (in blue) and clouds which do not precipitate (in red).